The art car 'Maria Del Camino' returns for her fabulous fourth visit to Black Rock City. As part of her funding Kickstarter, her creator Bruce Tomb will now be offering DRIVING LESSONS to those lucky playa denizens who crave the thrill of controlling five tons of trundling luxury. 
Learn how to ghost ride a five-ton robotic vehicle! 
Learn about hydraulics, how to safely operate skid-steer, perform basic gymnastics, fly in slow motion high above the earth with friends, create a spectacle, do playa donuts, draw on the earth, lay rubber, ghost ride the whip, drive remotely via smart phone, and prepare yourself for the next generation of driverless cars!
Each class is three hours long. Participants will receive a 'Maria del Camino' Operator's Certificate, embossed, signed, dated and numbered. The satellite coursework will be listed in the Black Rock City Guide and subject to the vagaries of the playa. Receiving certification is not certain!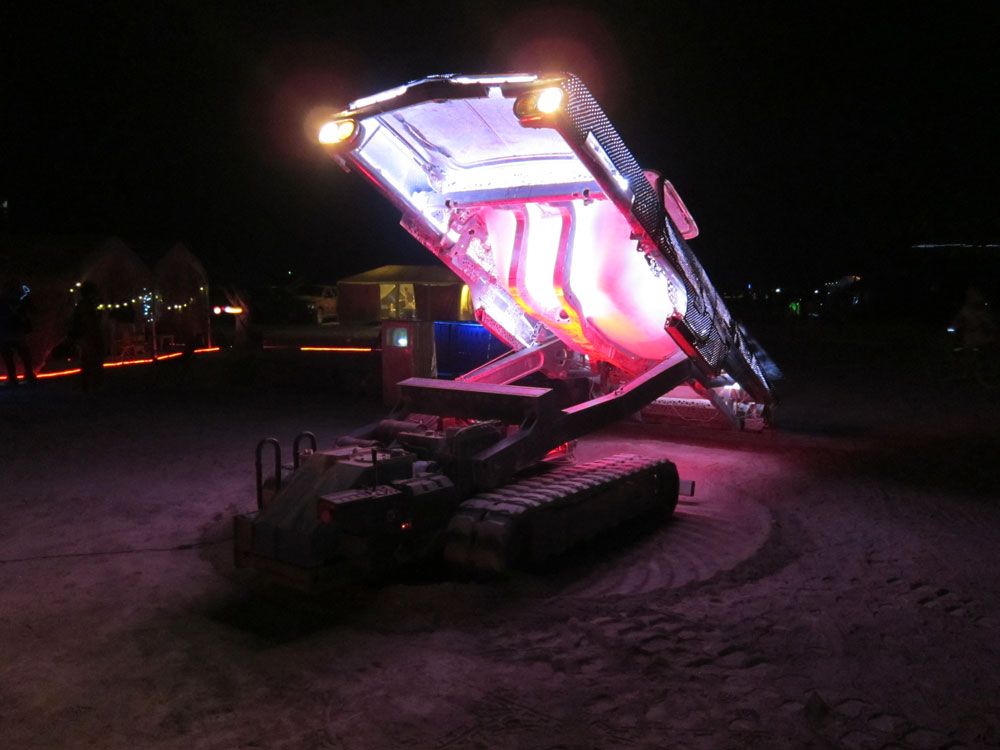 ---
Contact: limbo@liminallabs.com