As part of our commitment to the Burning Man Principles we are doubling our camp membership this year by adding 15 Black Rock City Virgins (yikes!) to our stalwart core crew of 25 veterans.
We're also increasing our infrastructure to accommodate some camper health issues which means we will need to include space for an RV as well as a converted school bus. Last year we were given a plot size of approximately 115'x160′ with a chunk taken out for Shrunken Head camp. We are just about double the amount of campers this year and are also integrating a new interactive art piece, Uriel Guy's Touchy Blinky. We feel confident that we can provide an incredible experience for the denizens of Black Rock City but may need a bit more elbow room this year.
As a camp that provides mostly electronic interactivity (movies, automat, Touchy Blinky) we respectfully request being placed on the electronic grid if at all possible. Last year it made a huge difference for us—no more movies shutting down in the middle when the genny runs out of gas. One benefit we bring to the neighborhood is our excellent camp mate Dom who is an electrical engineer. Last year he ably restored the power several times when our neighbor camps overloaded the power distribution boxes. If grid placement is not possible we will rely on our 2 quiet generators.
We loved our neighbors Champagne Camp and Lost Penguin in previous years, did not do well with Swag Mart (walled compound with fences) or Shrunken Head Camp who ran their RV generators 24/7 and made a large urine evap pond in our camp due to the malfunctioning toilet in their RVs.
(Click image below to enlarge.)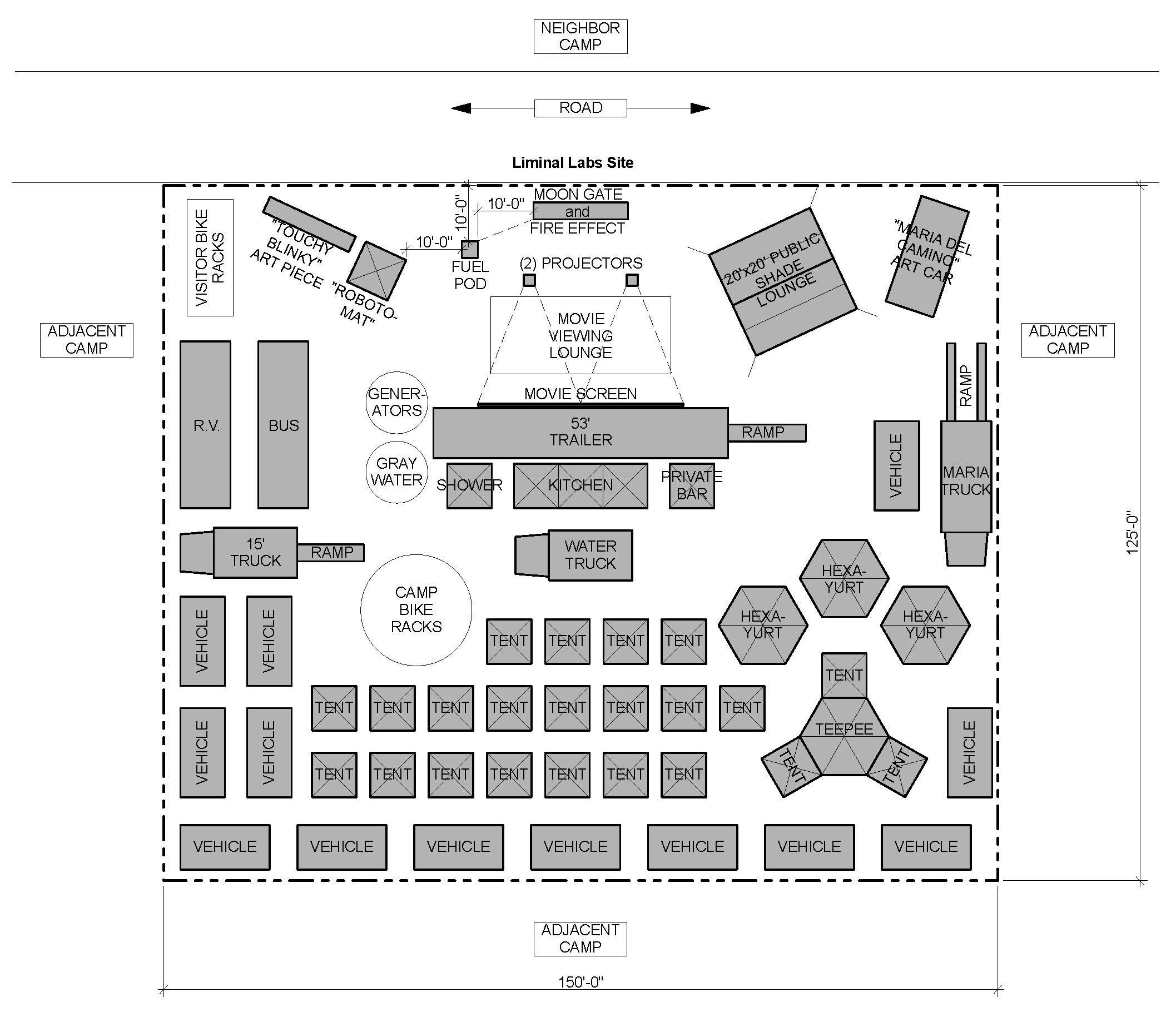 ---